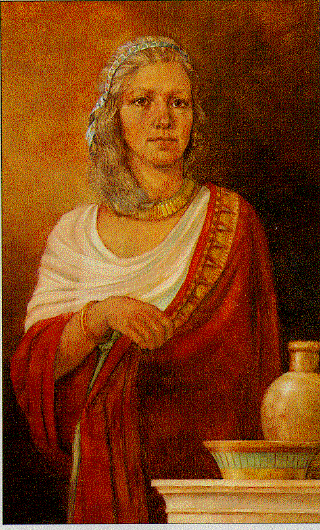 Miriam and Aaron spoke against Moses because Moses marry and Ethiopian woman. Miriam was jealous of Moses because God only speak through Moses to the people.
Aaron and Miriam thought that the Lord should also use them to speak to the people. Moses is a very humble man. In fact, Moses is the most humble man in the whole world.
Suddenly, God said, "All three of you, Moses, Miriam and Aaron come to the tabernacle at once!"
Moses, Miriam and Aaron obeyed the Lord and went to the tabernacle.
The Lord came down at the tabernacle and two pillar of cloud was over the tabernacle.
God called Miriam and Aaron to step forward. Miriam and Aaron went ahead.
Then God said, "Moses is my chosen prophet. I appeared to Moses in a vision and speak to him in dreams. Moses is very faithful to me. I speak with Moses face to face and tell him everything. Why then should you speak against my servant, Moses?"
Aaron turned toward Miriam and saw that she was all white and afflicted with leprosy.
Then Aaron said, "Oh, Lord! Please don't punish us with this sin. Please don't let Miriam die of leprosy."
Moses cried out to the Lord, "Will Miriam not ashamed for seven days if her father spit on her face?"
The Lord listened to Moses' prayer. Miriam was separated from the camp and stays outside for seven days.
After seven days, Miriam was restored back to normal and was allowed to go back into the camp.